Course Schedule
Intro to GPS
Date: September 20, 2012 7:00 pm to 10:00 pm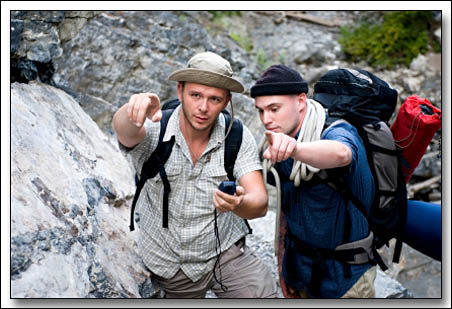 Some people learn by reading a user manual, or experimenting with a device by themselves.  Not everyone, though!
So if you are brand new to using a handheld GPS, are thinking of getting one, or want to learn basic functions for outdoor use, then this course will get you started.
Time: 7pm to 10pm
Cost: $55
Minimum Class Size:  4.  Maximum Class Size:  10
Course Audience: Individuals who already own a GPS and would like to learn basic functions for outdoor use.
Prerequisites: No previous experience using a GPS required.
Equipment: Students must bring their own GPS.* (Model must be submitted when registering, to enable a personalized settings handout.)
Course Topics:
Theory: What is GPS, and how does it work? The basics.
Terminology: waypoints, tracks, route, Position Format, Datum
Entering Settings: measurement units, position format, datum, time, resetting trip data
Techniques: mark and enter waypoints, find a waypoint, follow a track, access trip data.
 *  If you do not yet own a GPS and are taking the additional "So You Want to Buy a GPS" module, then a unit will be provided for use.  Discount for purchase of a GPS of your choice from a local supplier may be available.  Contact us for more details. 
«
---