OVERhang ProD Day Camps
Dates: September 29th, October 20th, & November 24th 
Camps are for ages 7-11 and are $50.00 plus GST per child.
Drop off is 8:30am and pick up is 4:00pm at OVERhang Education Center: Early drop-off and late pick-up options are available.
Come prepared for a day of fun including: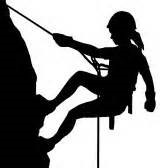 Climbing activities and games
Rope basics
Indoor games/activities in party room
Slack lining
Arts and Crafts
Curling
Lunch and Snacks are not provided, please come prepared with your own and bring a pair of indoor runners!
Please note that a minimum of four participants are required in order to run these camp, so be sure to invite all your friends!
Click here to register or call us at 250-563-2547
For more information send us an email at programming@overhang.ca  
---